Goodbye to Jon McTaggart, Hello to Jean Taylor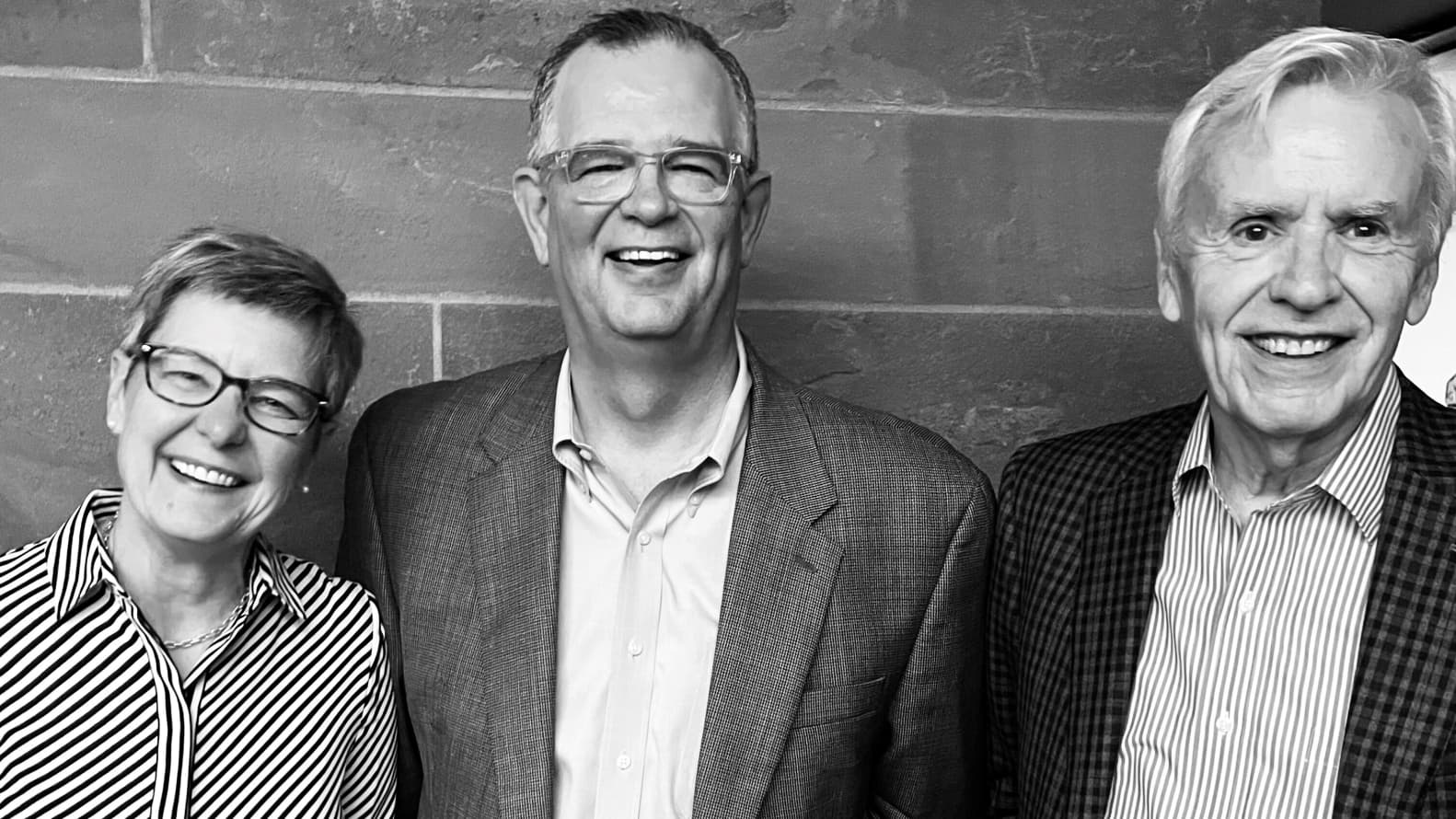 A rare photo of all three APMG CEOs: Jean Taylor, Jon McTaggart and Bill Kling.
As many of us know, transitions are rarely easy. The great state of our organization speaks volumes about the strong leadership skills of Jon McTaggart, and they put his successor, Jean Taylor, in an excellent position to lead the organization into the future.
Jon McTaggart was only the second CEO of APMG and started with the company in 1983. He was appointed in 2011 to succeed Bill Kling, who founded MPR 44 years earlier. In his tenure, Jon led the organization through many challenging times. He ended his time with the wildly successful Inspired by You campaign. The ambitious goal had been to raise $75 million. Under Jon's leadership, the campaign ended up raising more than $98 million, putting the organization in a great position for the next CEO.
When Jon announced his plans to retire, a search committee appointed by the board led a rigorous national search. They knew they needed a strategic and passionate leader who was not only committed to public media but also to diversity, inclusion, equity and justice. Jean Taylor, an experienced CEO who has led organizations through transformational change, was the perfect choice to drive growth and create a strong, inclusive culture.
In her new position, Jean Taylor is excited to deliver quality journalism in innovative and meaningful ways, connect with new audiences and more intentionally serve diverse communities. Her exceptional combination of being a visionary leader and a person who cares and listens deeply will allow MPR | APM to be a bright light for years to come.