Inspired by You Campaign Raises $98 Million for
MPR | APM
When Minnesota Public Radio (MPR) and American Public Media (APM) launched the Inspired by You campaign in 2015, we hoped to raise $75 million to transform our public service for the benefit of rapidly changing audiences in Minnesota and around the world. It was an incredibly ambitious goal, but our campaign donors demonstrated their belief in the potential and power of public media, giving and pledging more than $98 million during this campaign.
Thank you so much!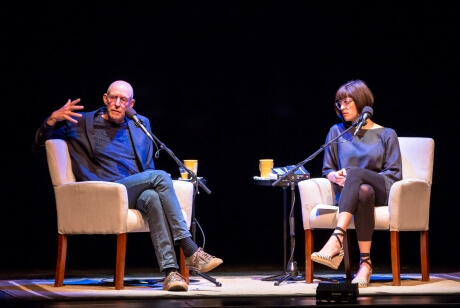 Michael Pollan and Dessa in conversation at a 2019 Call to Mind event.
Photo: Eamon Coyne
Already, more than $48 million has been invested in people with new skills and talents, compelling content, innovative programming on digital channels and platforms, and new technology and tools that enable us to reach larger and more diverse audiences who are consuming media in new ways.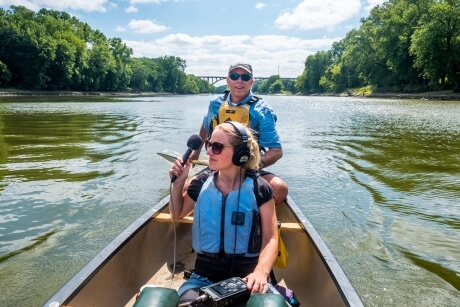 The Water Main in the field. Photo: Evan Frost
We invested in special initiatives focused on three critical issues: clean water, mental health and early childhood brain development. Campaign gifts helped us support an outstanding team of investigative journalists whose diligent work helps uncover the truth and, in one project, informed the U.S. Supreme Court decision to overturn a man's death sentence. The campaign has strengthened our news and music services and inspired innovative programming for kids. It funded APM Research Lab, which brings context and credibility to the headlines. It has provided opportunities for the next generation of public media talent through our Interns and Fellows program.
And so much more.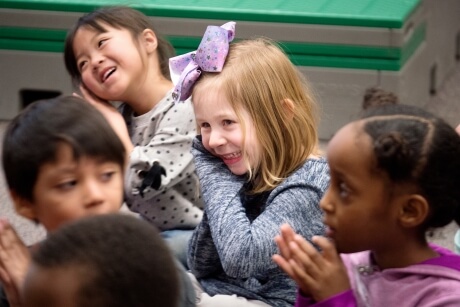 Students at Zanewood Elementary enjoy a Class Notes performance by Siama's Congo Roots. Photo: Courtney Perry
Our campaign donors also made deferred gifts that will strengthen our endowment and help to ensure the future of our public service—for you, for your children and for our communities.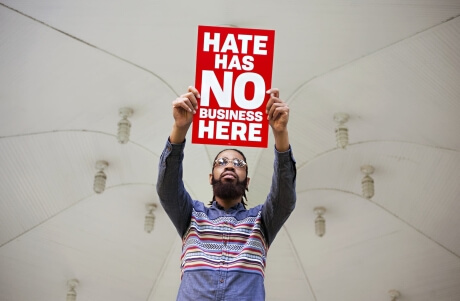 Organizer and activist Wess Philome counts signs, flags and a camera among his key advocacy tools. Photo: Ann Arbor Miller
Campaign investments prepared us to be nimble in the face of new challenges so that we could be there for our audiences during the moments that matter. We expanded our digital media expertise and added audience insights to inform and customize our broadcasts and podcasts. We also used campaign investments to tell stories in new ways and illuminate some of the cultural inequities brought to light by the COVID-19 pandemic and the killing of George Floyd in order to better serve the millions of people who rely on us as we navigate these challenges together.